Scaling Up and Scaling Down
In-House challenges for many of our Happy Customers & Partners are solved using Cazoomi teams. Normally, projects take time to get up and running so that is where Cazoomi teams come into play.
Even with a team of 4, plus a project manager, many customer & partner self-led projects sometimes take weeks if not months to get off the ground, including hiring and training. Don't want to spend the time and resources needed to ramp up, build a team, and then scale back down when the project was completed?
Get in touch with Cazoomi | You're in good company with 1000s of Happy Customers!
---
Go Mobile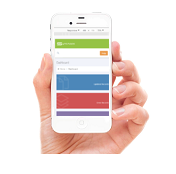 Finance, Sales & Marketing Executives alike are raving about Sync Profile status updates from SyncApps.
Need to see how many contacts or leads were synced this morning from your newsletter, eCommerce sign-up page or landing pages?
Try SyncApps on any mobile device while on the go!
From marketing metrics synced to your CRM, Opportunities converted to Sales Orders in NetSuite or even how your Twilio Call Tracking campaign metrics are performing; SyncApps Mobile delivers.
Check your Sync Profile today!
---
Do your employees spend tons of time re-entering and maintaining customer and order information in multiple systems?
Nurturing your prospects and customers in an email marketing application takes time so why not flow that data back to your CRM sales database?
Are order details such as products or services, pricing, and quantities frequently incorrect?
Need to know, in real-time, a customer's status or financial standing?
If you answered yes to any of these questions then check out Cazoomi today to solve these issues, without breaking the bank!