JCurve to Handshake
Integrate JCurve's small business edition of NetSuite to Handshake and run your business in real time with fast mobile order entry for iPad and iPhone and a modern B2B eCommerce portal.
Get a Demo today!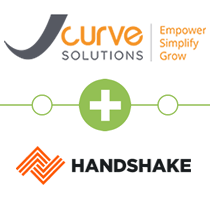 Handshake syncs automatically to NetSuite from your Sales rep's mobile device or your B2B eCommerce portal.
Sync mobile orders from Handshake to NetSuite.
Write Handshake orders offline and automatically sync back to NetSuite when you get back online.
Sync customer information bi-directionally between Handshake and NetSuite for continuous workflow management.
Sync items and pricing from NetSuite to Handshake for complete inventory management control.
Sync inventory levels from NetSuite to Handshake automatically.
Map NetSuite Custom Fields and Saved Searches with Handshake to move data seamlessly between platforms.
Integration Customization available upon request for your business workflow. Get in touch with our support@cazoomi.com 24/7 team today!