Constant Contact Plugin for Apple Mail
Sync your Apple Contacts, iCloud contacts from Apple Contacts and see instant success in Constant Contact.
More Details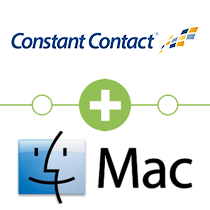 Sync contacts and leads to your Apple Contacts.
Eliminate exporting contacts from Apple Contacts to Constant Contact.
Never have to Convert your Mac vCard to a CSV file again.
Sync Constant Contact & Apple Contacts on your iPhone/iPad.
Works with iCloud to sync all your Apple Contacts to Constant Contact.
Easy list segmentation from Apple Contacts for Constant Contact.
Say goodbye to manual syncing!